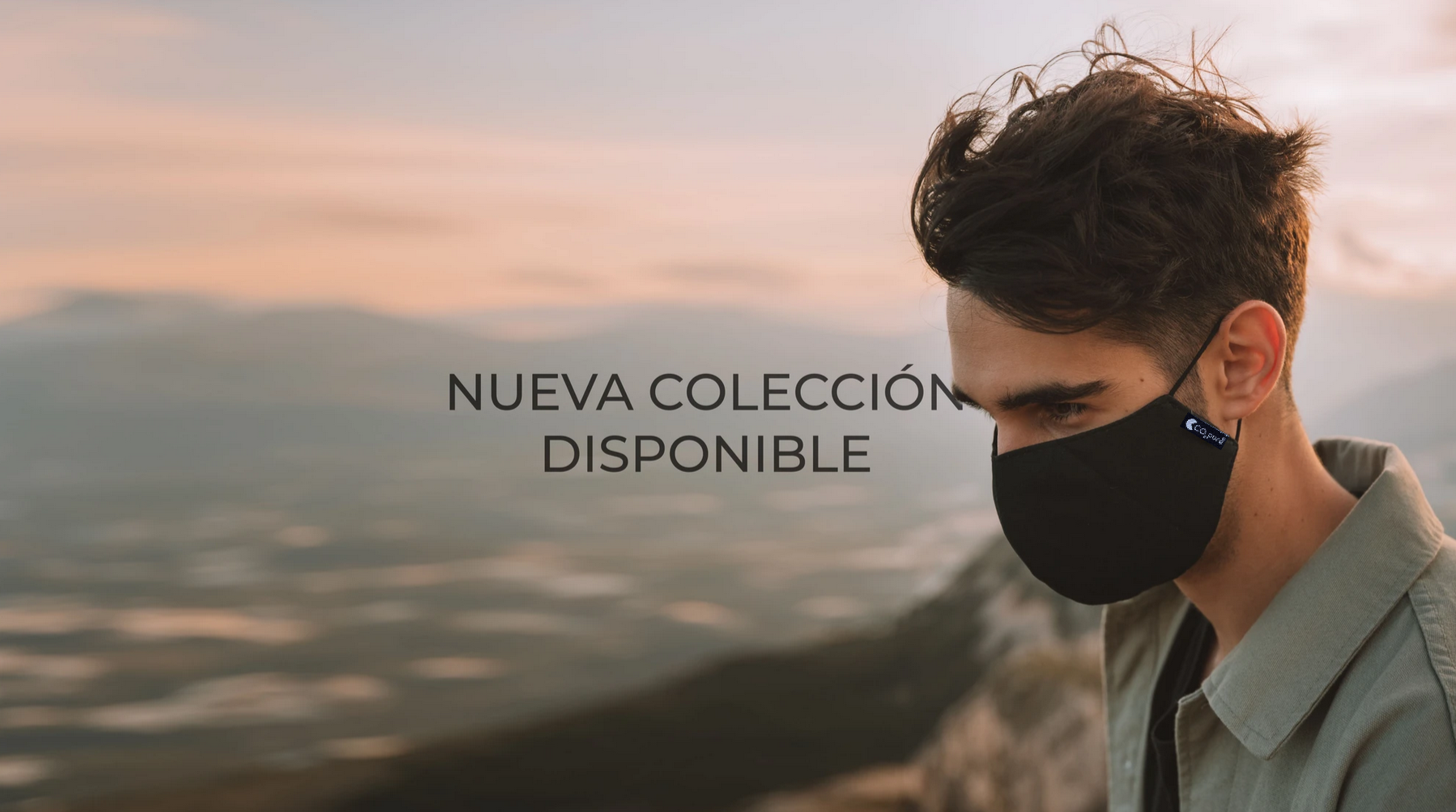 CO2pure WASHABLE AND REUSABLE HYGIENIC MASKS
Fabrics approved by AITEX – Textile Technological Institute and additive analyzed by IVAMI.
MASKS THAT ELIMINATE GREENHOUSE GASES AND THEY ARE ANTIVIRIC AND ANTIBACTERIAL

The problems of masks are well known, wearing them for a while causes us to bother, having the feeling that we lack air while wearing them due to our own CO2 emissions, etc.
The company Primlab Global, located in Alcoy, has successfully carried out the antiviral analysis EN 14476: 2013 + A2: 2019 with its mineral additive CO2pure, carried out by the Instituto de Microbiología de Valencia (IVAMI) with very good results. This unique additive in the world that in addition to eliminating greenhouse gases such as CO2, NOx and VOCs, also eliminates viruses in general as COVID 19 and in addition, it also eliminates bacteria, certified by Eurifins and as a result, we have created the first CO2pure masks.
There are two versions of the mask we have created, the first with 4 layers of TNT (non-woven fabric), washable (5 washes) and reusable and the second with 3 layers with 80% polyester and 20% elastane and a filter (ESTAMPLUS DUOSP) intermediate for better safety, also washable (25 washes) and reusable. Both additives with CO2pure.
Social distancing, the use of masks and hand hygiene are paramount measures to reduce the spread of COVID 19.
At the end of the life of the mask, use the appropriate channels for recycling.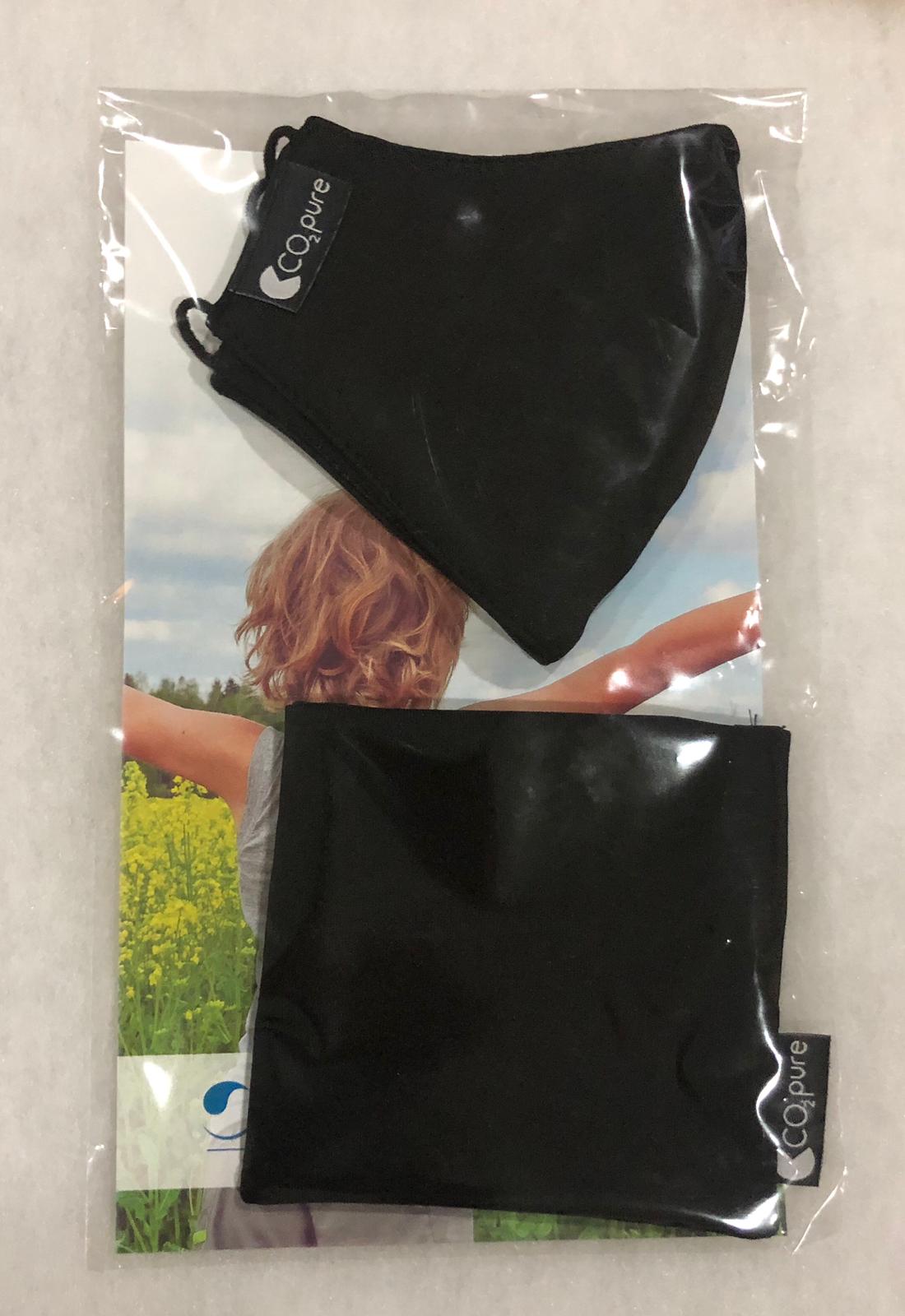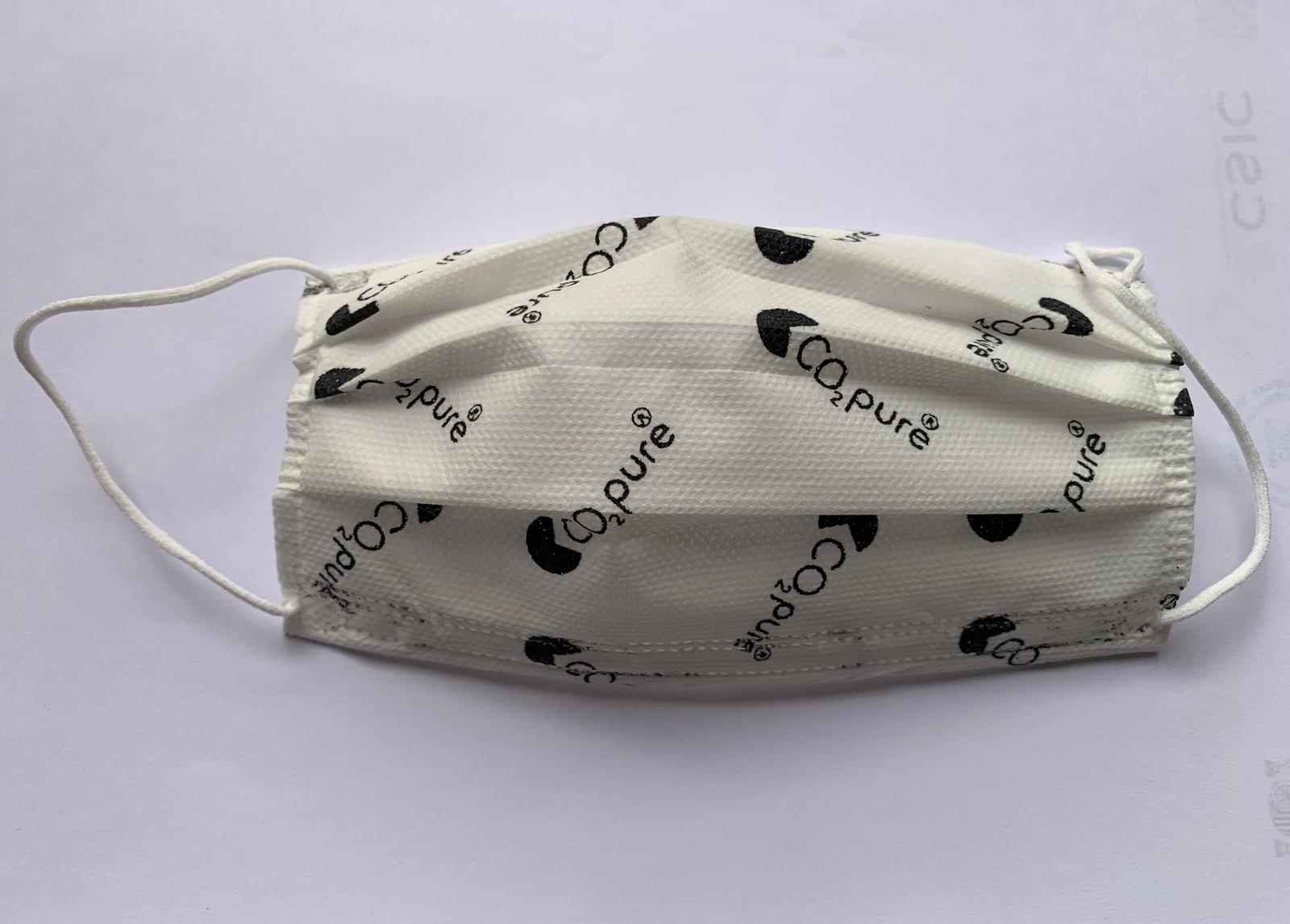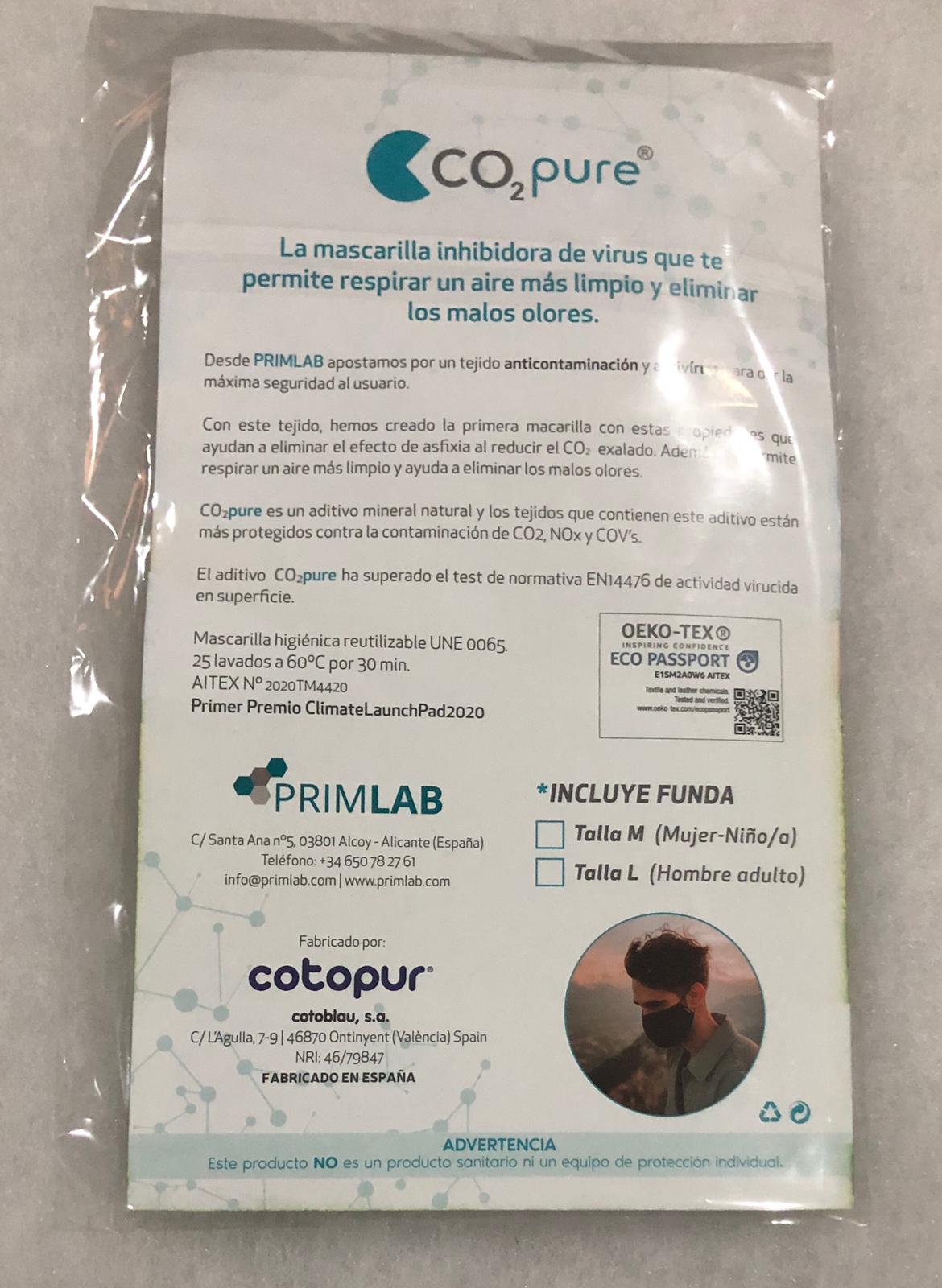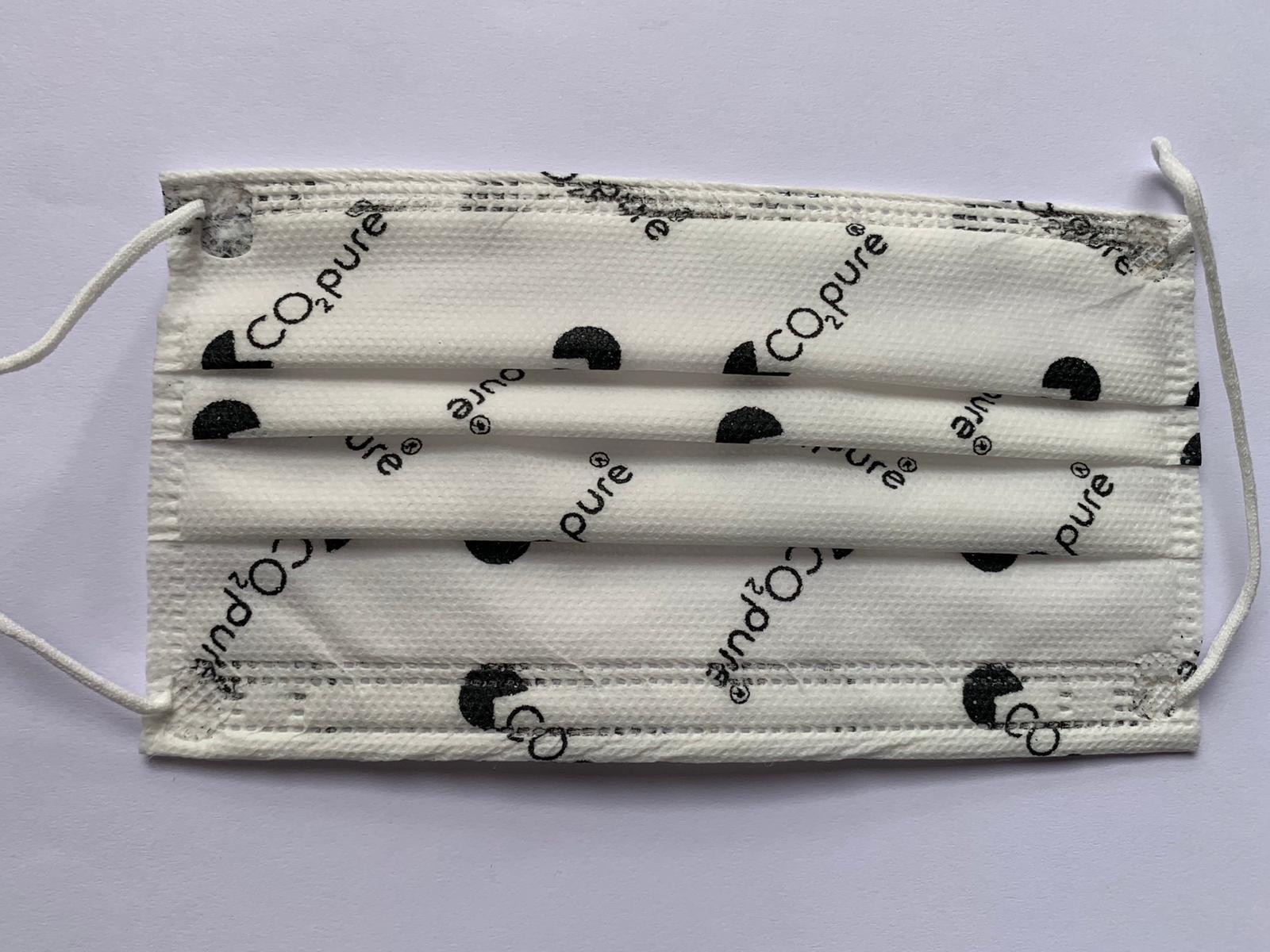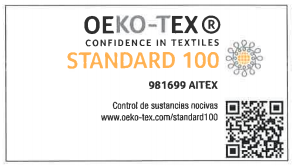 Masks certification and homologation by AITEX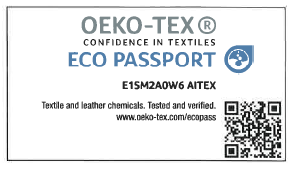 AITEX Eco-passport certification of CO2pure additive

HOW THE CO2PURE ADDITIVE WORKS ON SURFACES, GRAPHIC REPRESENTATION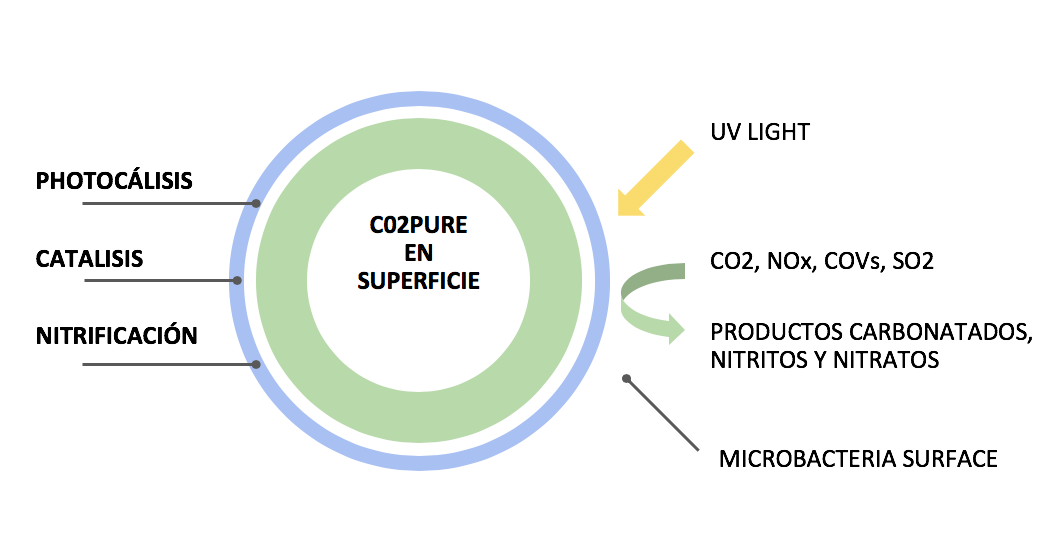 THE USE OF MASKS IS MANDATORY THROUGHOUT THE TERRITORY
METAL OXIDES AS ANTIBMICROBIAL AGENTS BY CO2pure
A danger in our society is microbial infectious diseases, which are a global problem and a threat to human health. Antibiotic-resistant superbugs are increasingly common as current antibiotic treatments do not kill these superbugs, creating a global problem that is increasing antibacterial resistance, becoming a major clinical and public health problem. all over the world. With the great pandemic outbreak of this century with the coronavirus, many companies are looking for alternatives to apply natural or chemical compounds in their products to have antiviral activity. It is well known that metal oxides (MO), including Al2O3, TiO2, CaO, ZnO, MgO, just to name a few, have antimicrobial properties. PrimLab has created a formulation that contains these metal oxides and others that exert this antimicrobial activity.
The size of the particles is in a range of 50 nm to 8 µm in diameter. This particle size range can cover a high surface area that helps high adsorption of these particles on the cell membrane and affects the transport and causes the delicate membrane to malfunction, they also enter the metabolism through penetration and it shows toxic effects by acting negatively on the exchange of matter and energy. Most of the MOs studied do not have toxicity to humans at levels of effective concentrations used to kill microbes, which becomes an advantage for use on an industrial scale.
The cationic species can be generated by MO particles in contact with water (humidity, washing, rain, etc.). These cations are positively charged and have an affinity towards the cell membrane and being small they have high permeability, they enter through the cell membrane and interfere in various metabolic processes and functionalities to change the structure and performance of the molecule in general. This leads to toxic products or processes that eventually prove fatal to the microbe.
The hydroxyl group is generated by the chemical compound CaO that in contact with aqueous fluids can release hydroxyl ions (OH-) (giving the antimicrobial effect), which are capable of altering the integrity of the cytoplasmic membrane of bacteria. This component is present in CO2pure. Furthermore, the presence of Ca(OH)2 in the formulation improves the ability of the product to be a good antimicrobial agent.
Alternative ways to reduce the presence of viruses and/or bacteria is a highly desirable property for many products on the market. CO2pure can offer this effect. It is already being applied in textiles, plastics in Masterbatch, roads, cardboard, paintings, 3D digital printing at a global level. This product has been awarded on different occasions and won awards such as Expoquimia 2017, Worth Project 2018, the Spanish Pavilion in Dubai 2019 and the ClimateLaunchPad 2020.
TECHNICAL CHARACTERISTICS
All masks are strictly controlled
TNT masks are made with up to 4 layers of TNT fabric, certified by AITEX and packaged in a clean and automated way. If you want to order these masks, please send mail, a minimum order of 1000 units. If you require individual units, we will redirect you to the portal to place your order online.
Filter cloth masks are made from 80% polyester and 20% elastane fabric. They have 3 layers, the outer layer is additive with pure CO2, to avoid external contamination, the internal filter (ESTAMPLUS DUOSP 1:00 DIG BLACK) to prevent any other substance from penetrating inside, filtering everything except pure air. The inner layer is also made of polyester and elastane. The black fabric masks are made by hand, to have better support and a perfect finish. They have several sizes at their disposal, minimum order 1000 units. If you require individual units, send informational mail to redirect you to the portal where you can place your order online.
Several leading companies in the mask production sector already have CO2pure technology, clean, environmental, innocuous, combating viruses and bacteria and does not generate products that are harmful to health.