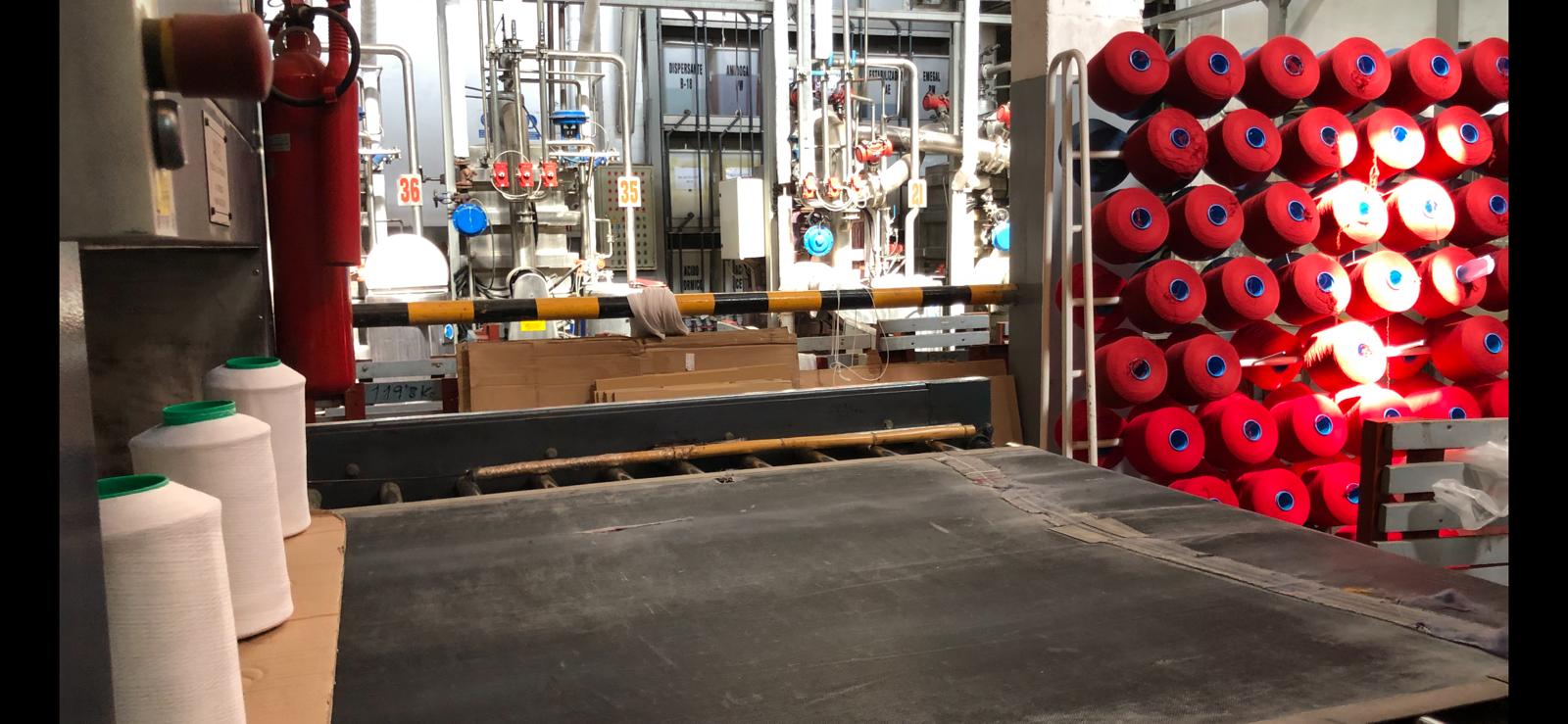 O2PURE APPLIED IN THE TEXTILE INDUSTRY
The versatile additive that removes greenhouse gases
The textile industry is the second most polluting after the oil industry
The planet's resources are running out, the market is facing a new type of consumer, more sensitive to environmental deterioration.

The commitment is yours and everyone.
According to the UN, this sector produces 20% of the world's wastewater and 10% of global CO2 emissions. CO2 levels are increasing, as well as other harmful greenhouse gases such as methane (CH4) and nitrogen oxide (NOx), among others, the threshold currently being more than 400 ppm (parts per million) of CO2, due to the frenetic pace of the use of fossil fuels, the great energy demand of emerging countries and global consumption. That is why PrimLab has created an exceptional product called CO2pure, which has the ability to eliminate atmospheric CO2, NOx and VOCs, transforming them into bi-products that are harmless to health, among other qualities.
The textile industry can benefit from this novel additive, with the quality of eliminating greenhouse gases, such as CO2, NOx, VOCs, through catalytic and photocatalytic processes simultaneously and of eliminating viruses and bacteria. We have demonstrated its ability to eliminate these gases through studies carried out by the CSIC, and the University of Alicante, and its biocidal activity by the IVAMI (Valencian Institute of Microbiology) and Eurofins.
The product is 100% natural mineral and our carbon footprint is very low when it comes to production. The benefits of CO2pure are enormous in terms of surfaces applied with this product.
There are companies that use TiO2 (chemical or natural) to eliminate NOx (atmospheric nitrogen oxides) and incorporate TiO2 in textiles, construction materials, coatings etc …, but they need sunlight (UV light) for the product works well since TiO2 is photocatalytic.
In the photocatalytic process, in the chemical reaction between UV rays and organic compounds in the air, H2O + CO2 and nitrites are released, increasing the amount of existing CO2. We do not currently know of a material like CO2pure that, incorporated in coatings, clothing, cellulose, polymers, etc., eliminates CO2, NOx and atmospheric VOCs (both anthropogenic and natural).
The advantage of our additive is that it works both day and night, it is not a dangerous material to handle, it withstands high temperatures, it does not contribute to producing more CO2 and it eliminates CO2 and NOx, turning them into inorganic by-products.
ADDED VALUE IN TEXTILES ADDITIVED WITH

CO2

PURE

There are several methods for applying CO2pure additive to textiles. The most used method is the padding and dry curing. Broadly speaking, it consists of using a soft polymer resin (to act as a ligand), a thickener (to keep the CO2pure in suspension), water, CO2pure and a tank for mixtures. Once the textile has passed through the tank, it dries to polymerize the resin.
Each step of the coating pad drying method requires a separate machine. Depending on the temperature range required for drying and curing, the machine can be the same or different. Generally, the dryer should work at 50-60 ° C, and the curing machine should work at around 150-160 ° C for various coatings. The coating can be done using a quilting machine (called a padder), however, specialized coating machines are available. A good coating process should allow a uniform distribution of the coating on the textile surface, and even penetration of the coating into the textile structure.
Another method is by primer, which uses a textile with a pattern to be chosen by the user and as the last process, a thin layer of coating with CO2pure is applied throughout the textile consisting of soft polymeric resin, thickener, CO2pure and water.
Each manufacturer establishes the working conditions to optimize the performance of the application and therefore save in the process. Not all machines used in the textile industry have the same performance and/or capabilities, that is why PrimLab recommends doing tests on a laboratory scale in order to scale the CO2pure additive process on an industrial scale.
CLIMATE-TEXTILE REVOLUTION
Join the industrial revolution and ask to be respectful with the environment.
With industrialization, man has created faster processes to produce all kinds of things for the benefit of our society. For some years now, man has known the scope of the consequences of this industrialization and, as a matter of convenience, we ignore the future that we were creating.
With the arrival of the effects of climate change, which we can all see around us, we are not only affecting our society, with anthropogenic contributions, but also nature itself.
In view of the increase in annual CO2 emissions, which in 2011 34,000 million tons of CO2 were emitted and in 2019 about 36,800 million tons of CO2, and with the pandemic, these emissions were reduced by 8%, we continue to increase the air pollution, which is already 408 ppm CO2. PrimLab is committed to a natural mineral technology whose materials are abundant on our planet and can mark a before and after.